always adds character to your interior.
CARMEN
Monday, March 18, 2019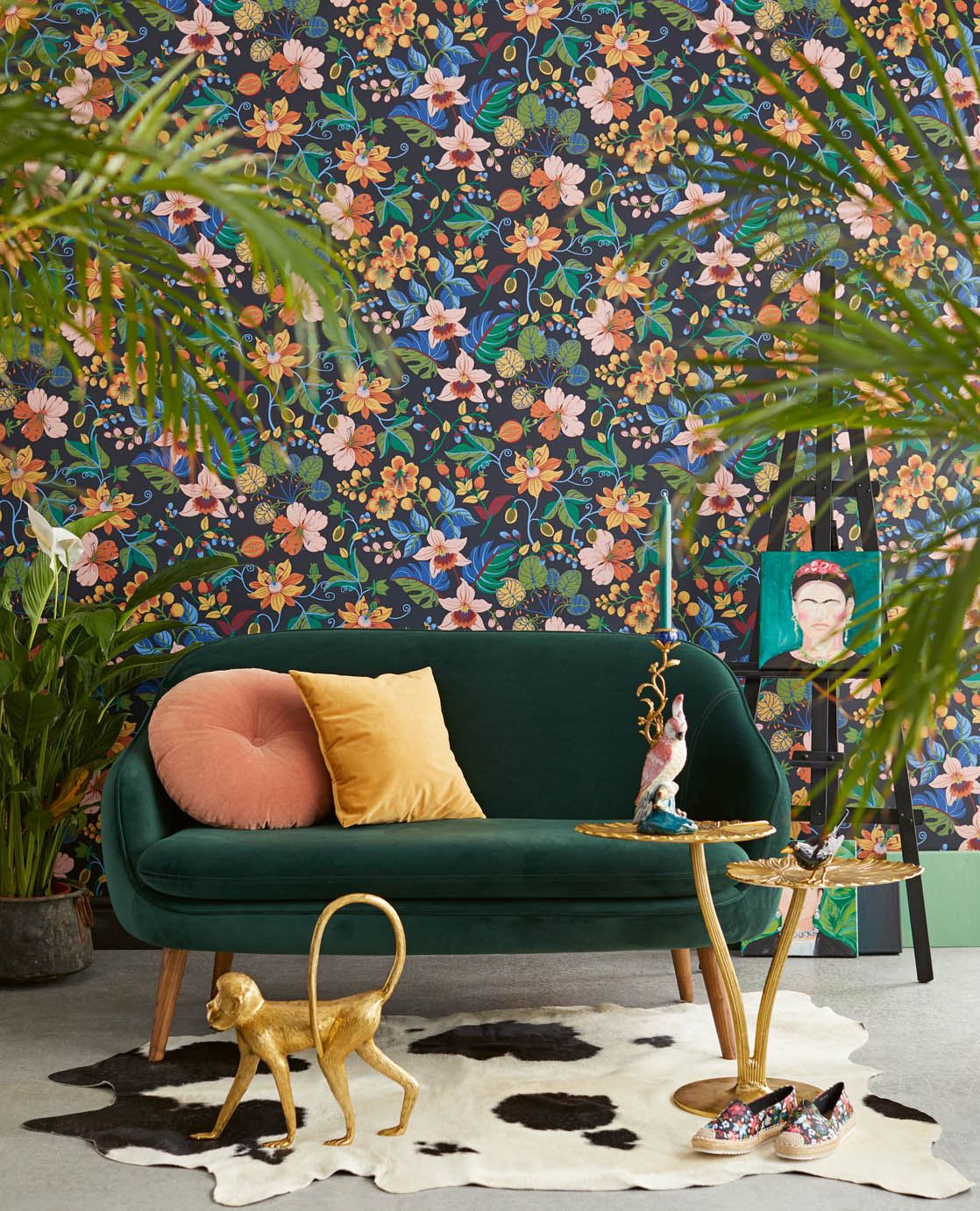 Embrace the ambience of Mexico with Carmen. A collection with a nod to the fascinating work of Frida Kahlo and the folklore of South America. Vibrant painted florals flourish against fresh cream, dark green, beige, peacock-blue or dramatic black. Wallpowers with a pattern of colourful weathered tiles. Complemented by a background of stylised fleur de lis, abstract embossed flowers and delicate branches with a lively embroidery effect. Embolden your walls with graceful surface-printed vines and an appliqué leaf motif, rich in surface detail and texture.
Whether you choose exuberant designs or a more understated atmosphere, Carmen always adds character to your interior.