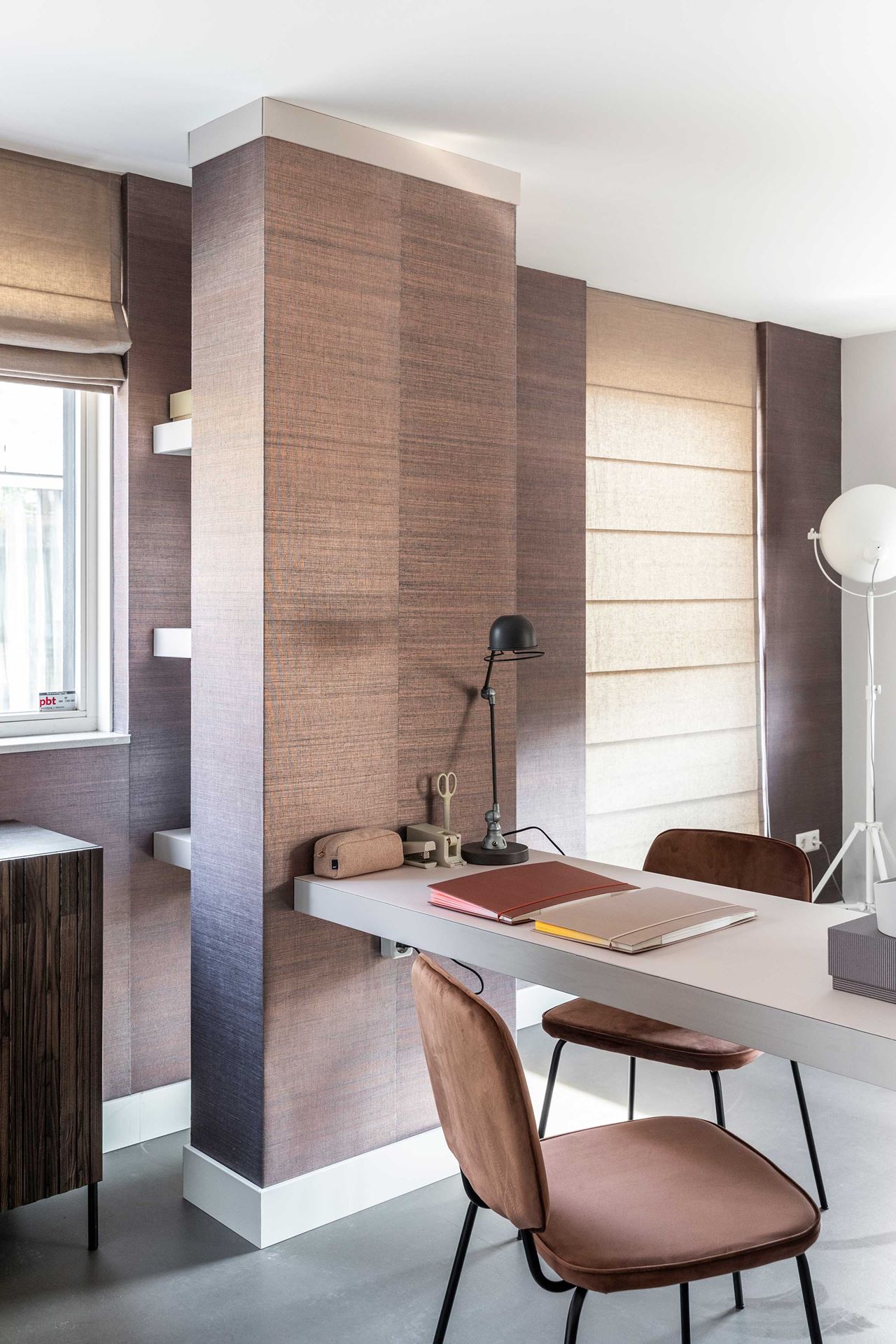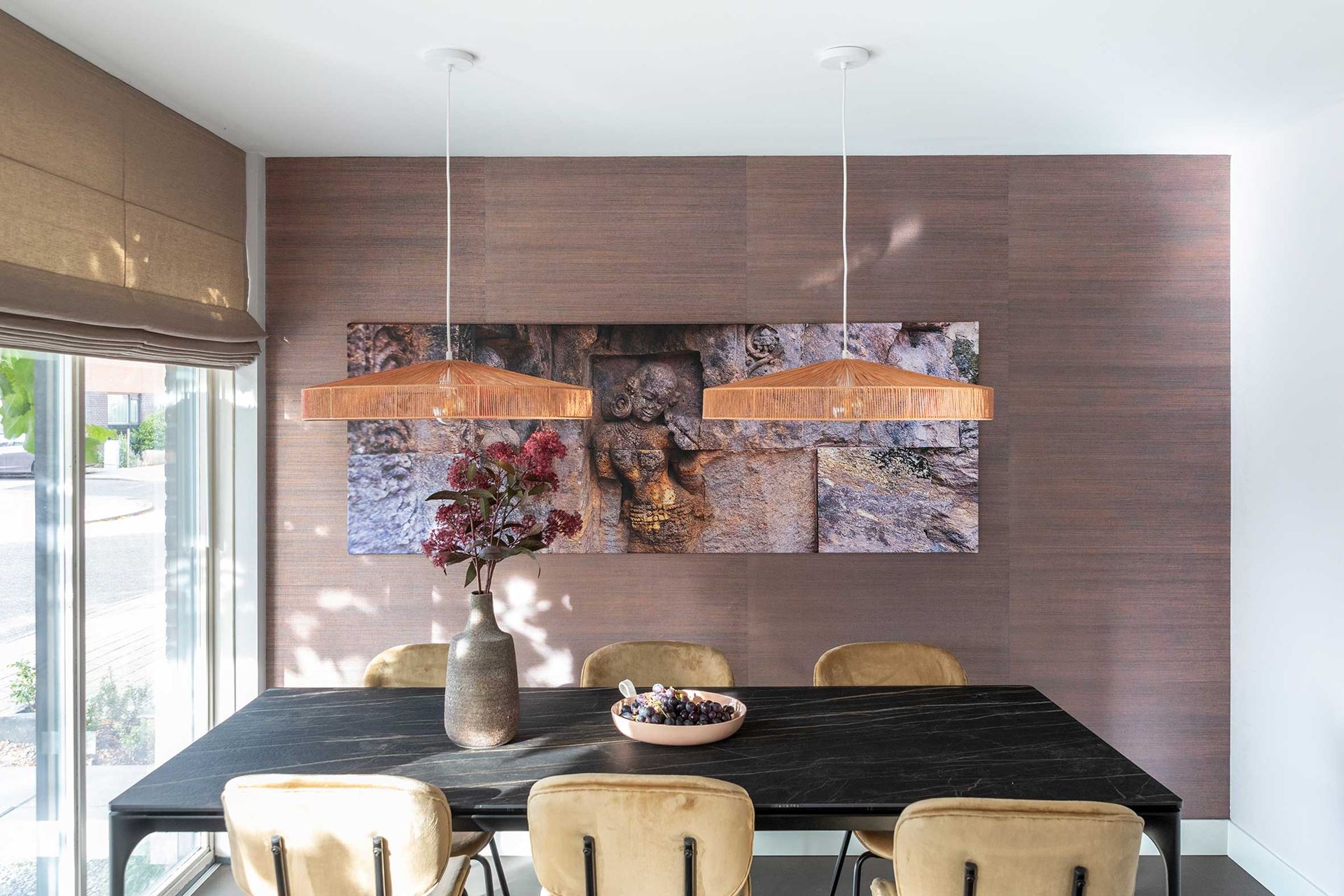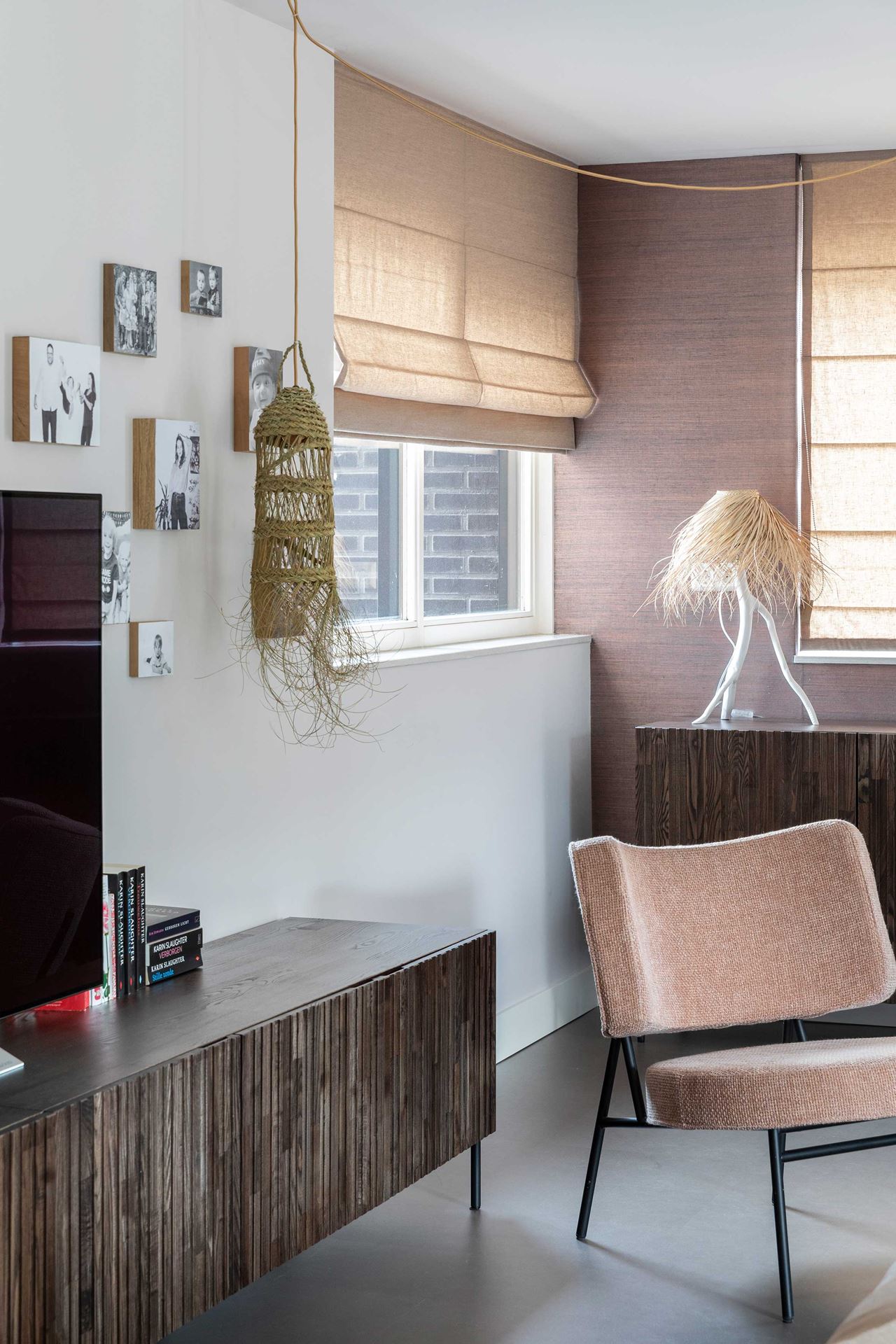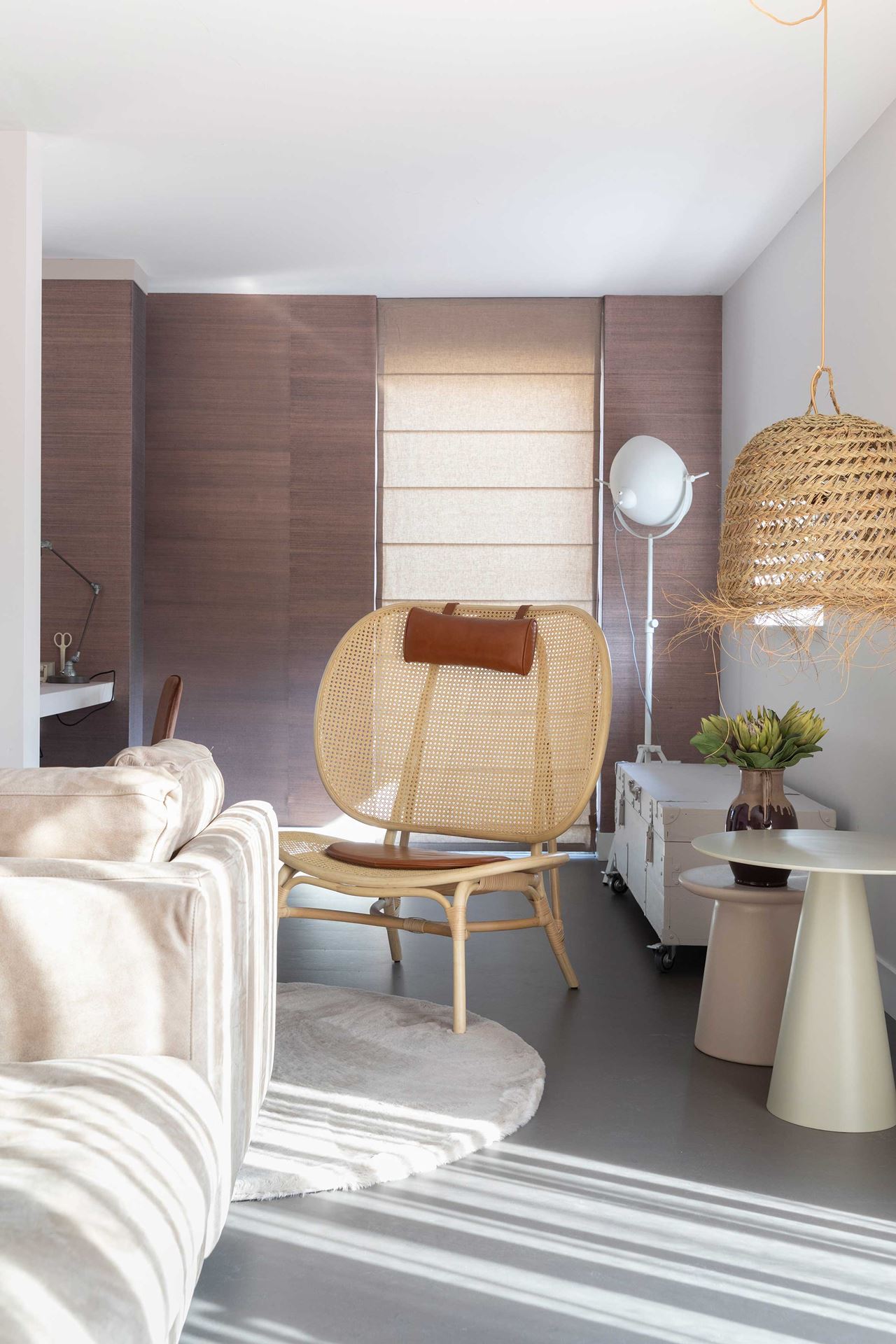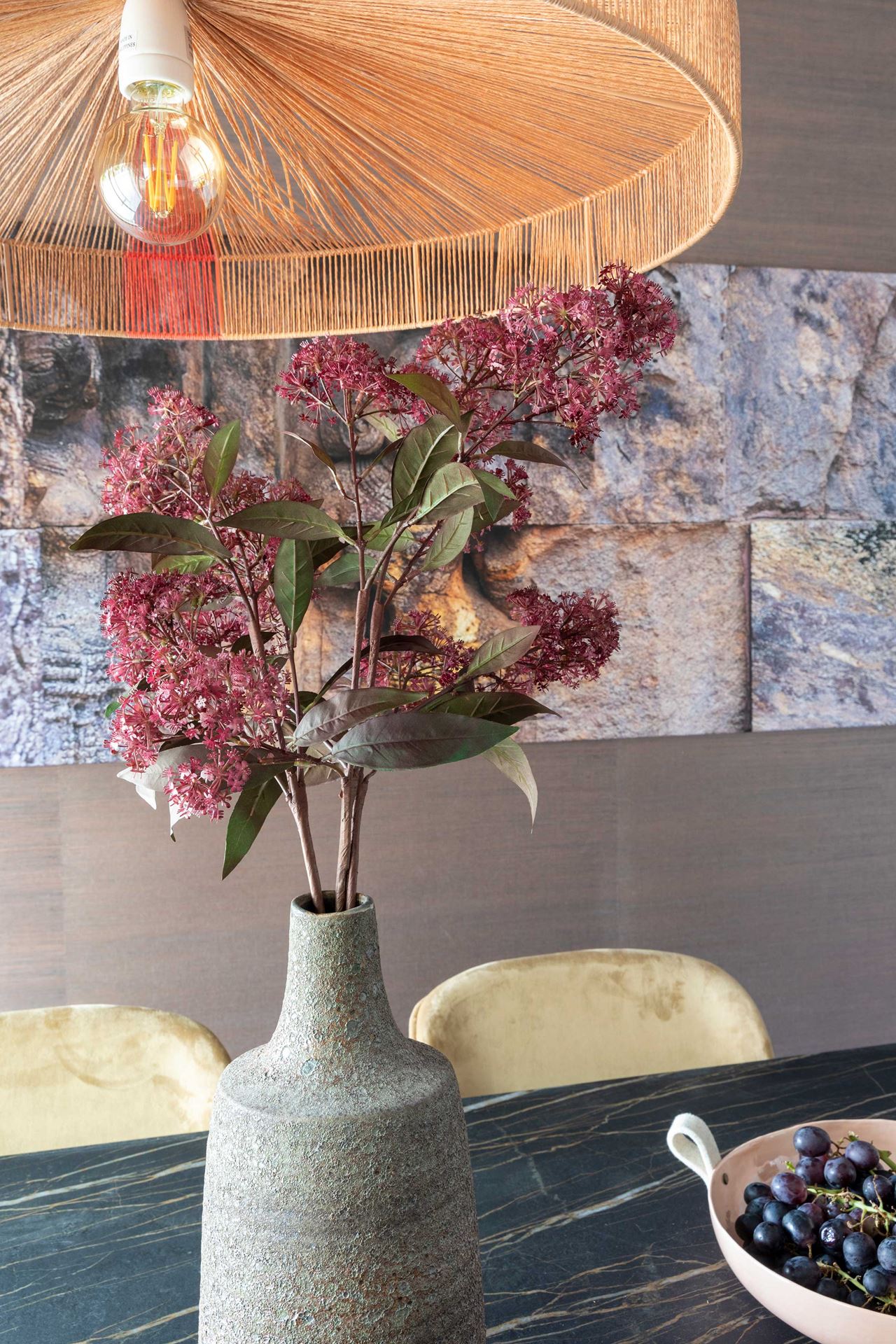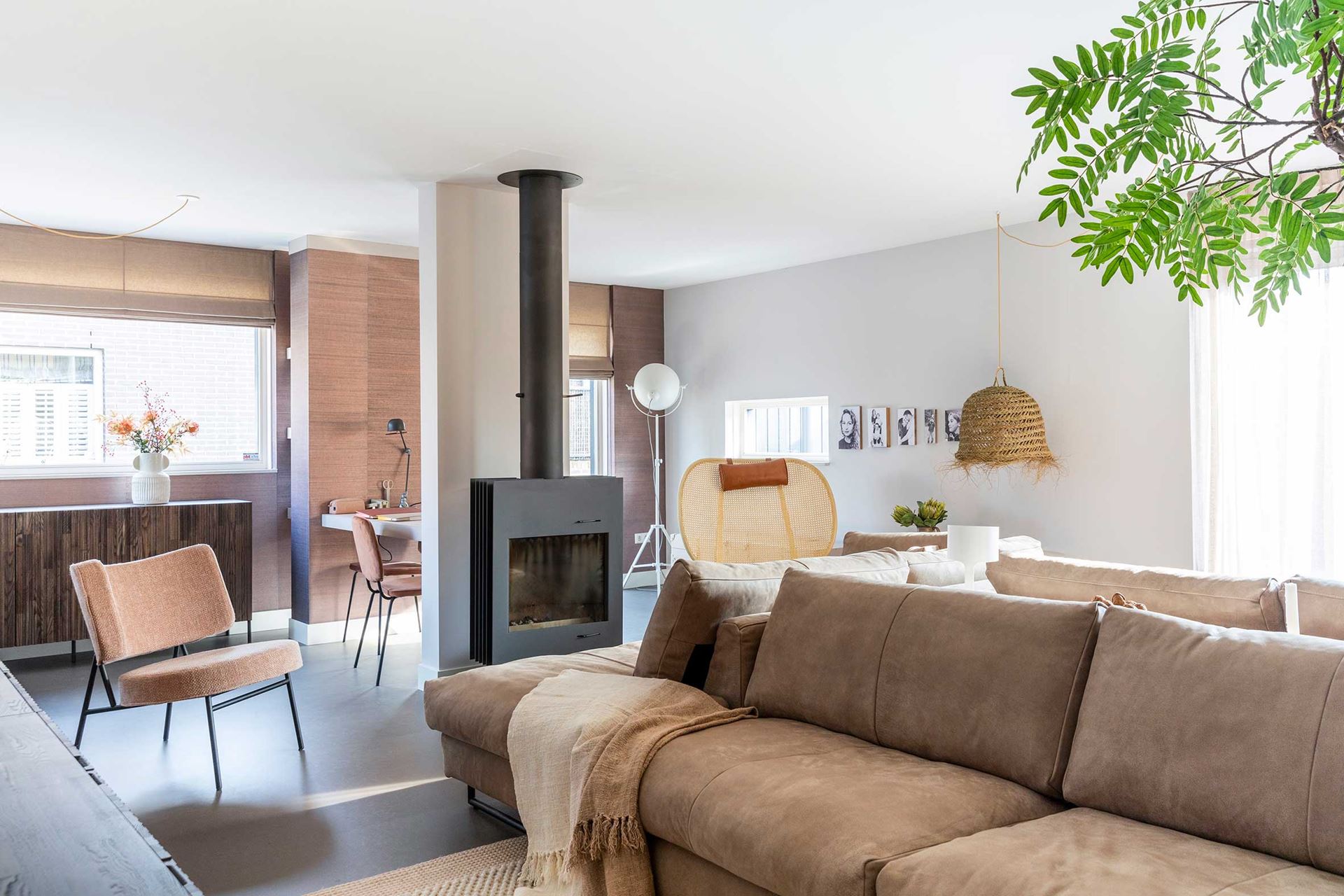 Season 13 - episode 6
vtwonen 'Weer verliefd op je huis'
Sunday, October 25, 2020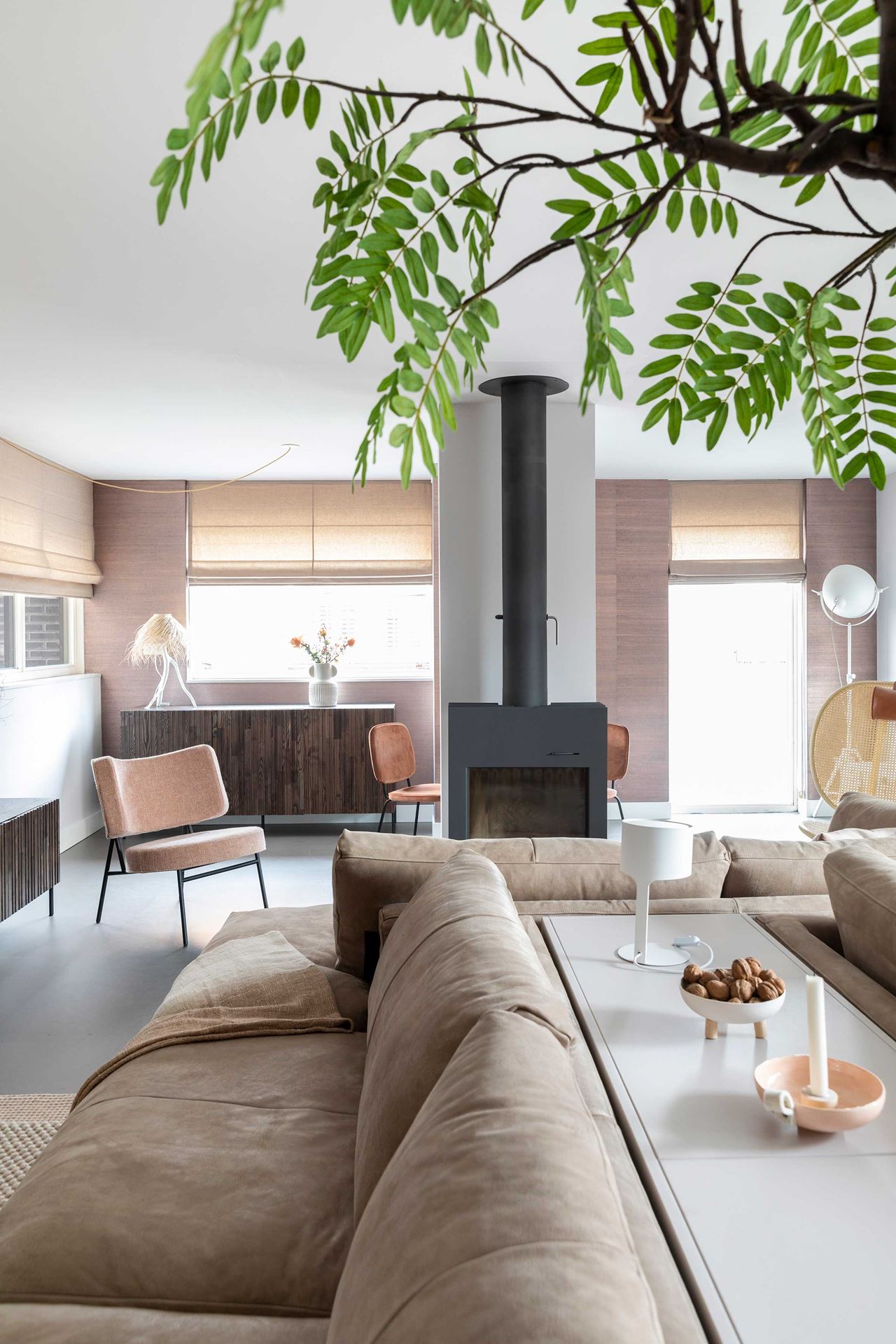 Roel and Anne-Marie live in Purmerend, North Holland, together with their son Stijn. The family is very happy, but they could use some help with furnishing their home. They have made many attempts themselves. Because Roel works from home and Stijn's toys are also well represented in the house, it has become, as they say themselves, a mess. Although they have a large house, there is a wood stove with a wall behind it in the middle of the living room. How can you turn this into an attractive and coherent whole?
Leave that to Frans! He made sure that the messy interior that Anne-Marie was so done with is a thing of the past. And Roel got the warmth he was looking for. Frans managed to apply this warmth through the mix of materials he used. And of course our wallpaper also plays an important role in this. Frans chose article number 389501 from Natural Wallcoverings II. A beautiful, refined grasscloth on a copper-coloured background. This beautiful natural material gives the living and dining room the atmosphere and character it lacked.
Inspired? Then take a quick look at all the other grasscloth options!