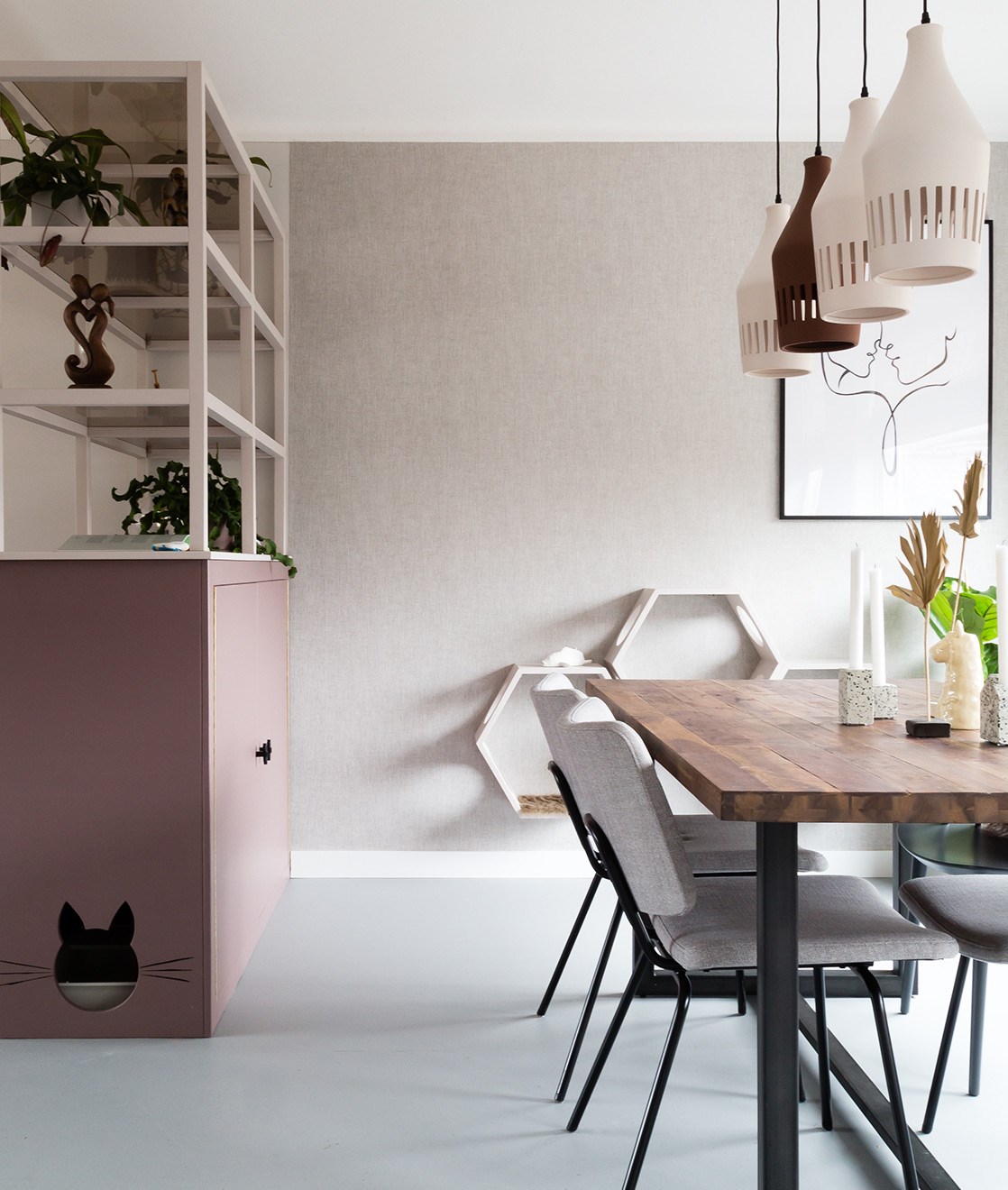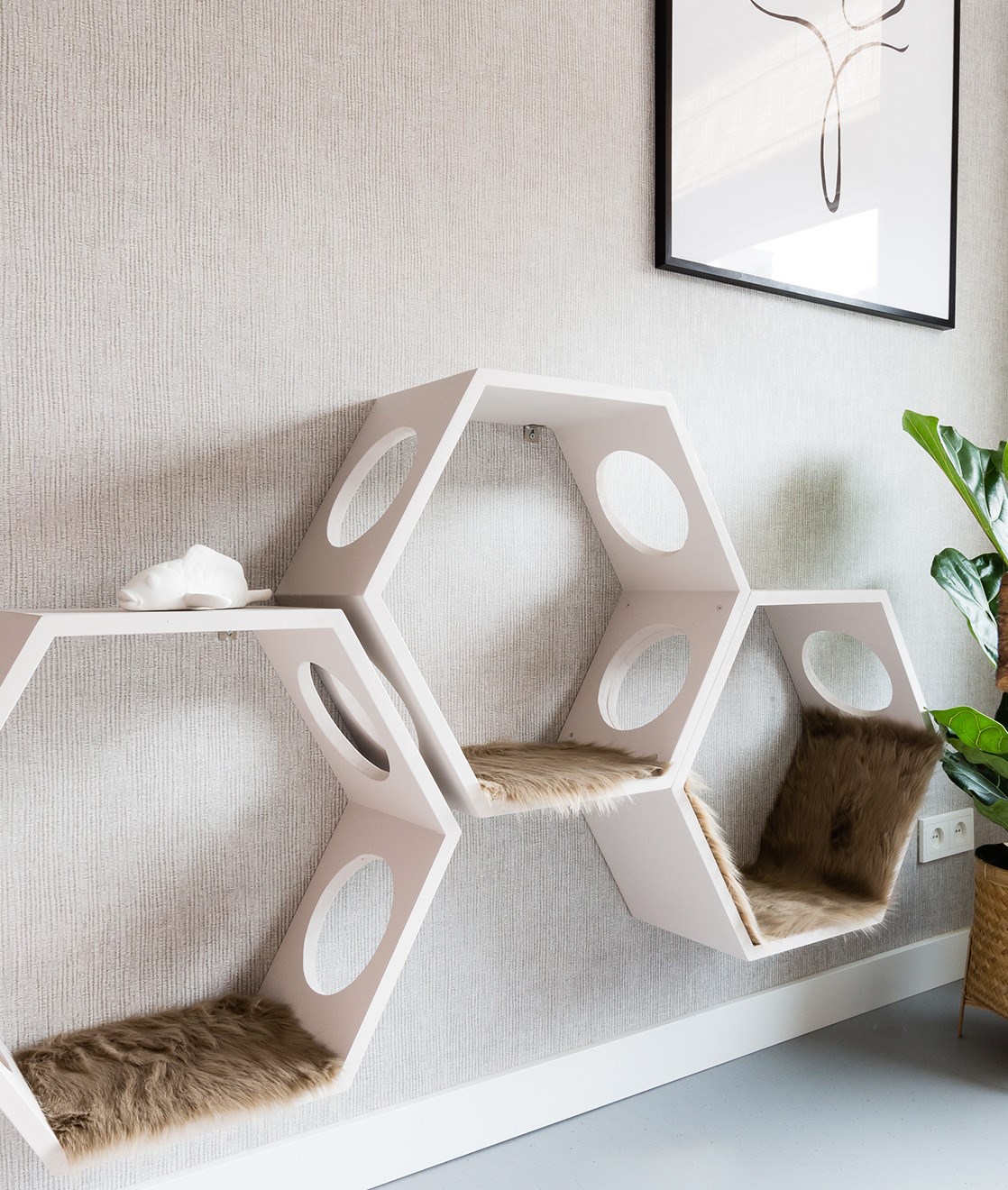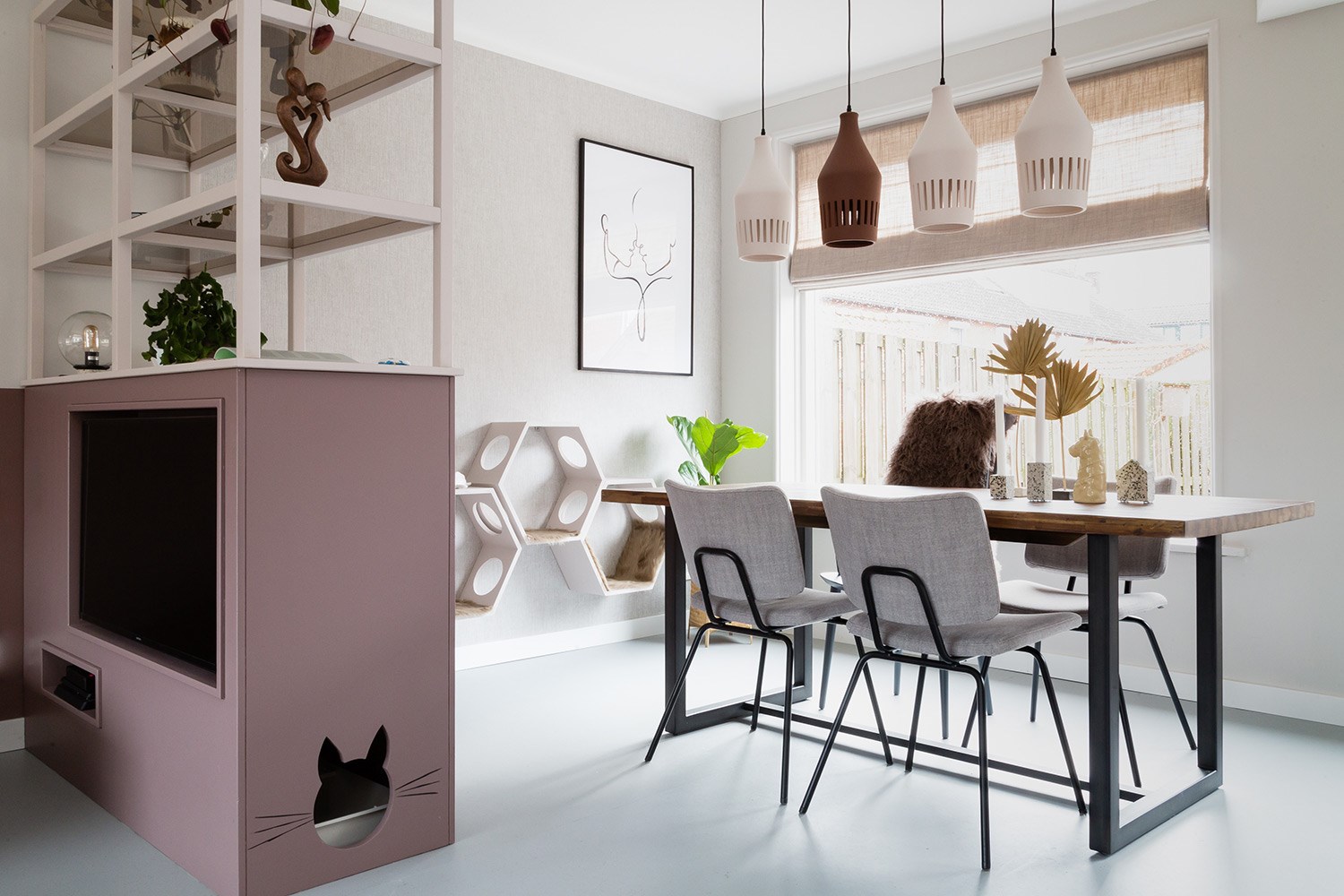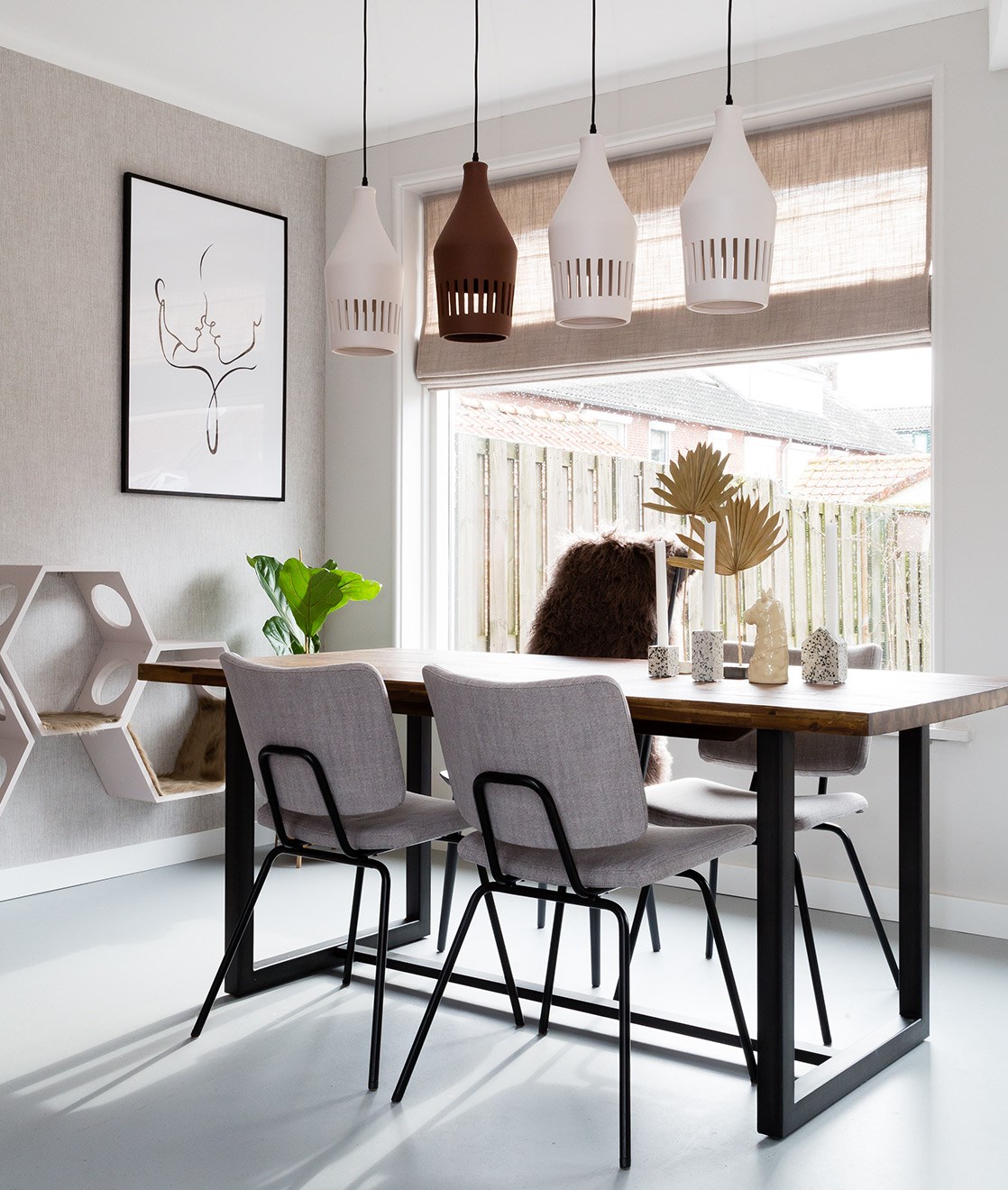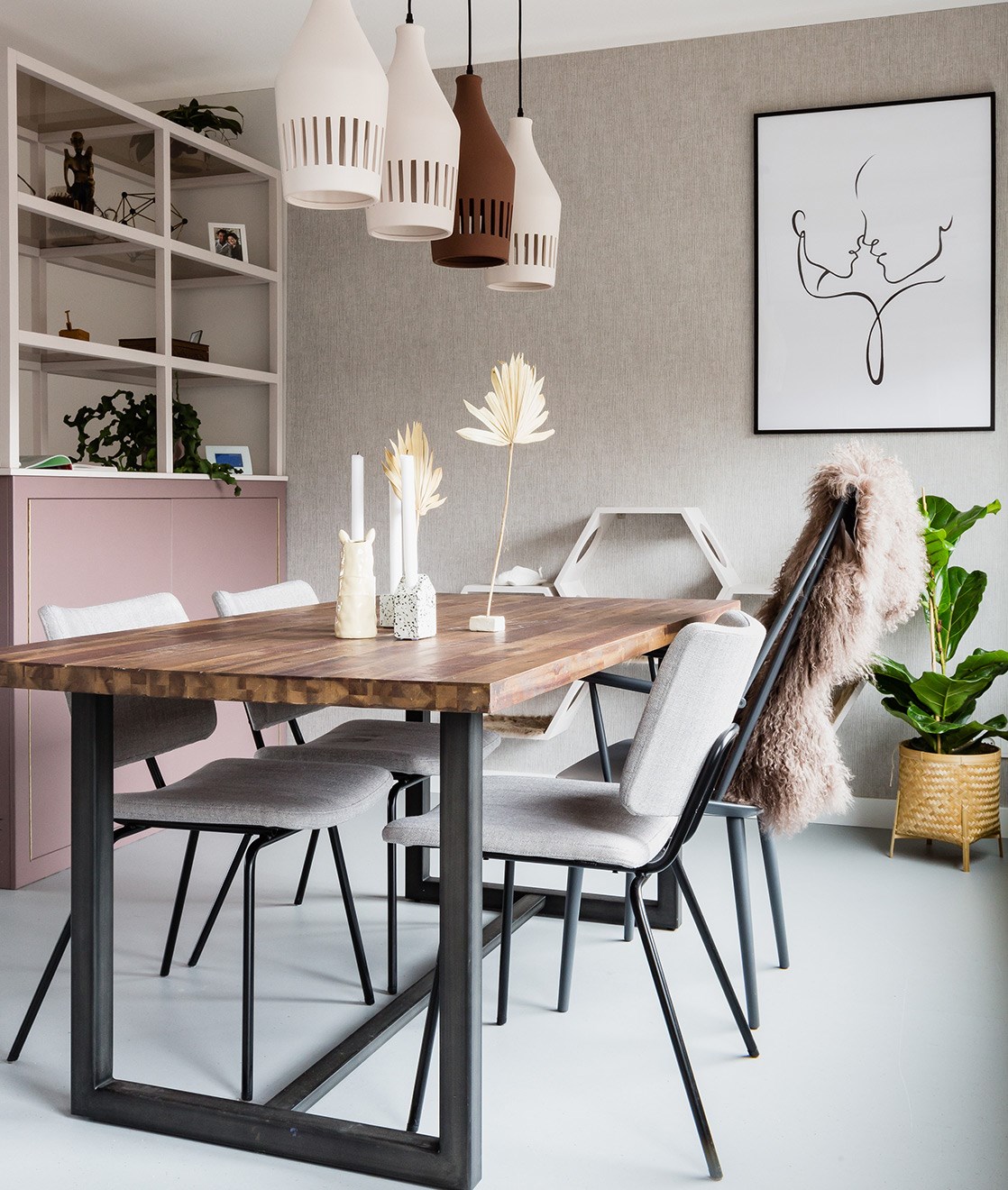 Season 12 - episode 7
vtwonen 'Weer verliefd op je huis'
Sunday, April 5, 2020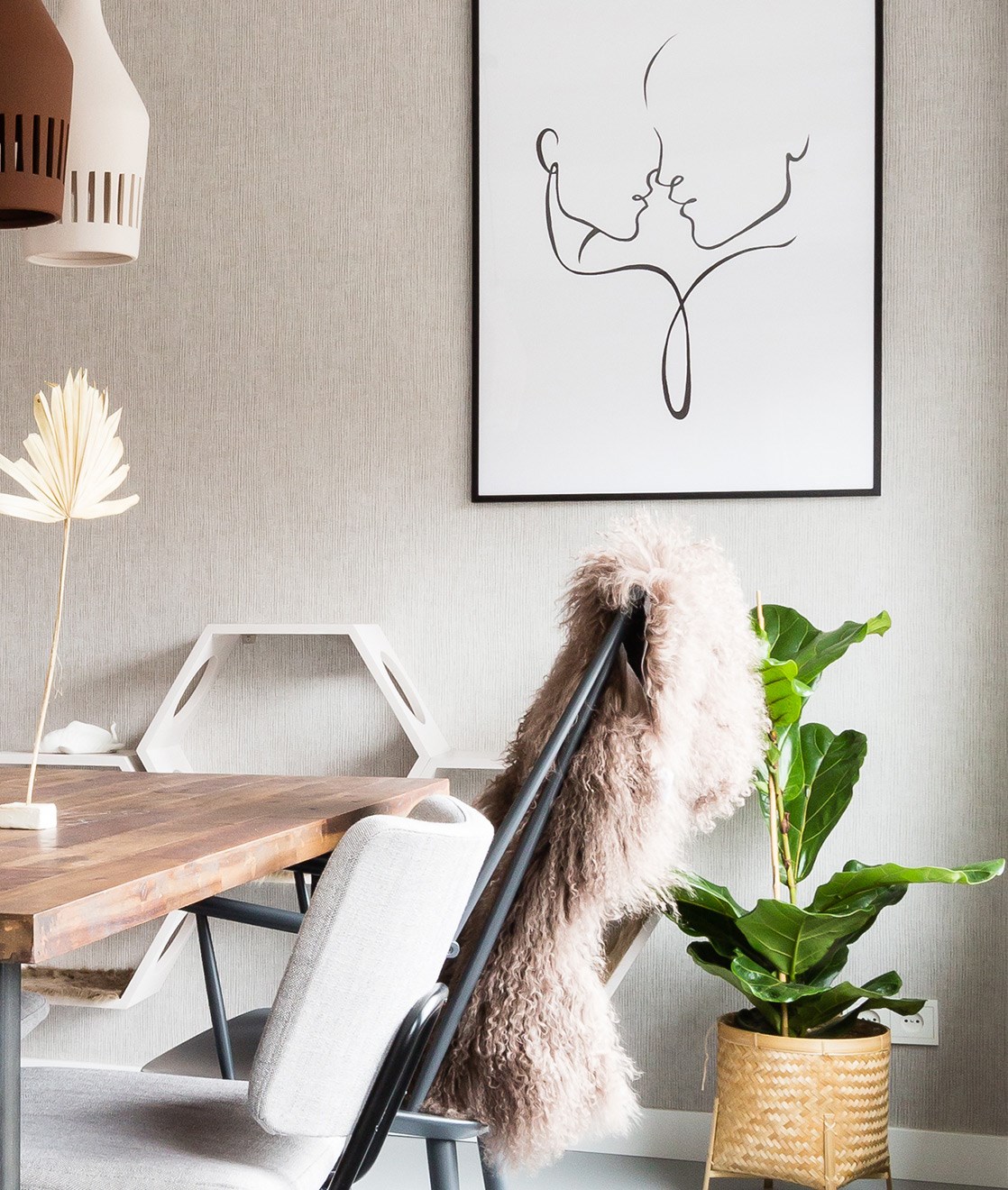 Lisanne and Jelle have been living together in a semi-detached house in Alblasserdam for four years. For lack of inspiration, they bought all furniture from one store. They soon regretted this purchase. Decorating the ground floor is quite a challenge for them. The current interior looks boring and you cannot see that a young couple lives here. Also, the styles of the two are quite different. Lisannes likes romantic. She prefers to see a lot of colour, soft fabrics and plants. Jelle describes his style as masculine. He likes industrial in combination with dark colours and metal. How do you mix these styles? Fortunately, stylist Eva has the solution.
By choosing a clear colour palette, Eva knows how to create coherence in the space. To give the dining area wall a bit more liveliness, she chose wallpaper from our Terra collection. This subtle ribbed wallpaper with structure in soft tones gives the wall depth. It almost looks like fabric.
In other words: with wallpaper you don't always have to choose a distinct design. Also by choosing a 'plain' with just that little bit more in structure and colour, you give a wall character.